Your home should be your sanctuary — a place you feel relaxed, comfortable, and above all else, safe. This is even more true if you have kids, pets, or an aging family member who lives with you. Let's keep your sweet home as safe and secure as possible — you'll be glad you took the time to protect your loved ones and your biggest asset. If you're interested in adding security features to your abode, here are a few key areas to address.

Light it up

Start by ensuring you have great exterior lighting. Motion-activated lights are an excellent option, but anything that lights up your yard is effective. Consider wall-mounted lights at your front door and on either side of your garage, ground-level lighting along any walking paths, and motion-activated lights at your back and/or side entry. If you have a large yard, you may also want to add floodlights with a motion sensor, and if you travel often, consider exterior lights with a timer setting to help give the illusion that someone is home in the evening. Groves Electric in Hamilton has a wide selection of outdoor light fixtures and installation services, and your local hardware store will have DIY options.

Lock it up

Your home should have a modern, high-quality lock system at each access point, including the garage. Additionally, be sure to have functioning locks on all main-floor windows. If you keep valuable items in a shed or other outbuilding, install proper lock systems on those doors as well. You may also want to have a lock on your back gate!
Your front door is essential to your home's security, so talk to an expert about keyed and coded lock systems. Each option has pros and cons — ease of use, reliability, safety, and durability, for example — and a home security professional can advise on which is best for your home and family. Consider reaching out to Oaktown Lock and Hardware on Speers Road in Oakville — they've been serving Halton residents since 1964.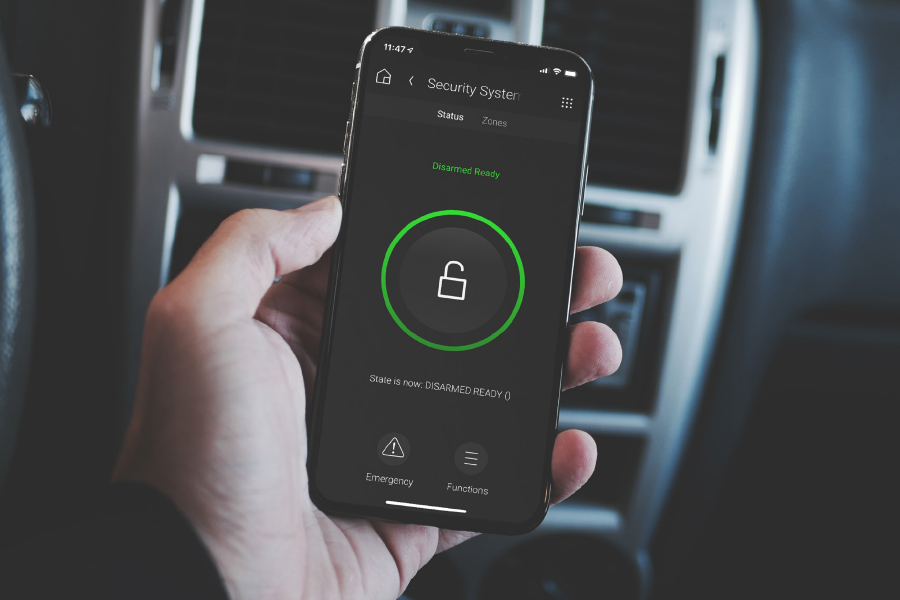 Stay tuned in

Consider a doorbell camera or other digital security solution if you travel frequently or spend extended periods away from your home — even to the cottage at weekends. The Ring system is a popular and affordable option. You can also get large-scale video surveillance systems that allow you to view live footage of your home's interior and exterior via an app on your phone. Not only will this give you peace of mind if you're worried about home intruders or porch pirates, but it can also alert you to other issues, such as flooding. A double win!
Digital21 in Burlington has a wide variety of tech solutions, including surveillance cameras, innovative home features, and gate access/control. A1 Security Systems in Burlington offers home alarm systems and innovative home features, and Sounds Good in Oakville has a similar offering.

Get Smart

From a simple alarm system to a fully integrated security system, there are a number of ways to incorporate additional safety measures into your home (or cottage). PMWYRE in Burlington offers design, installation, and maintenance of full-service alarm systems for every need and budget. All systems (camera, video, doorbell, alarm, lights, shades) can be managed through a single app. And even better, you can access the feed from anywhere in the world.
And there's even more! PMWYRE also offer leak and flood detection and CCTV. This means your systems can detect leaks (such as a hot water tank, sump pump, or split dishwasher hose) and will send a notification right to your smartphone. In some cases, you can even close the water valve from the app on your smartphone to prevent further damage. With CCTV, you can constantly be in the know about what's happening at home. PMWYRE helps by strategically placing cameras around your home, and then provides you with access to the stream from virtually anywhere in the world. Some systems also come with built-in mics so you can hear the audio in addition to viewing colour images.
How's that for safety?
By Erin Pepler