Ditch your plate and grab a bowl, these easy one-dish concoctions are revolutionizing mealtime. Perfect for breakfast, lunch, or dinner – bowls are typically loaded with healthy ingredients and filling proteins. Whether you're making a smoothie bowl from scratch or trying to replicate a salad bowl from your favourite restaurant, bowls are on-trend, quick, and super-yum. Here's why we love them:

A great "on-the-go" solution
Easy to prep in one container, bowls make mealtime easy when you're on the go. Think quick work lunch, or even better, a healthy pre-made breakfast on your way out the door. Many recipes pull ingredients from key food groups, so you're certain to get a whole (and filling) meal in one simple dish. No extra containers, no extra mess – simply open and enjoy.
Easy for any meal
Almost any meal can be made into a bowl, building on a foundation of whole grain, vegetable, or protein. For breakfast, a bed of scrambled eggs or sauteed spinach is a great starting point. Add some fresh or cooked veg, like tomatoes, and onions, then top with cheese. Or, you can try a smoothie bowl, blending frozen fruits and milk of your choice, and even add protein powder. Lunch bowls can be a salad with leafy greens, vegetables, and a protein, or something heartier with a grain such as quinoa, topped with leafy greens and veg. Dinner is when you can take your bowl to the next level. Starting with a base of rice or quinoa, then adding other ingredients such as roasted sweet potato and cauliflower. For an ethnic twist, try recreating popular fiesta, buddha, or poke bowls.

Versatile and Friendly
If you have food restrictions or allergies or watch your portions for a medical condition such as diabetes, food bowls are especially great. It's not always easy to create a meal that's both healthy and filling, but the intent of a bowl is to create a balanced meal while keeping portions in check. Whether you're gluten-free, dairy-free, vegan, vegetarian, or simply trying to "eat clean", you can have fun mixing ingredients that satisfy your palate and requirements.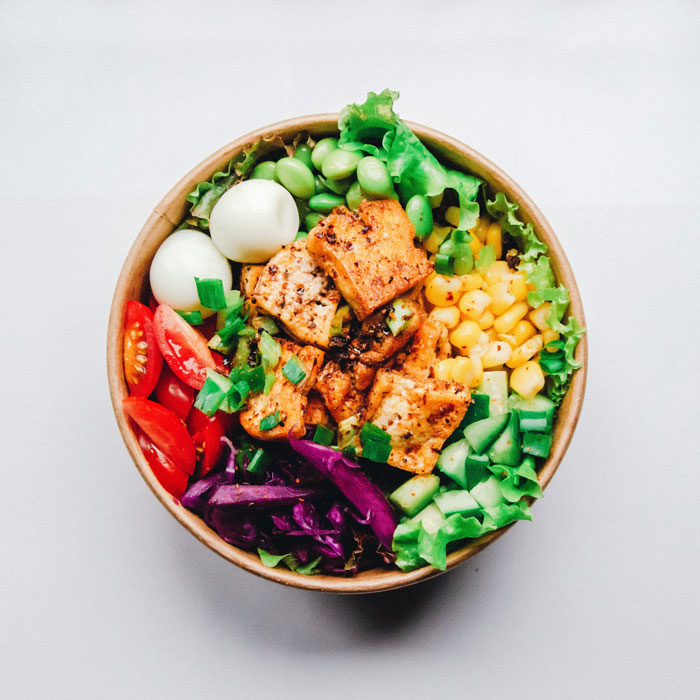 Super Local Bowls
Looking for some inspo? Try one of these bowls crafted by local chefs and restaurants.
Trish Juice, Burlington
trishjuice.com
Trish Juice offers perfectly crafted (vegan-friendly) smoothie bowls loaded with fresh fruits and veggies. From their Protein Bowl featuring chia and granola to their Super Green Smoothie bowl with kale and spinach, there is a little something for everyone.
Familia Fine Foods, Burlington
familiafinefoods.com
If you're looking for a warm and rustic dish, look no further than Familia Fine Foods. This family-owned restaurant, with a hearty Latin menu, creates everything by hand. Dig into their Burrito Bowl featuring a rice base topped with Pico de Gallo, mozzarella cheese, beans, corn, sour cream, hot sauce, salsa roja, salsa verde, and guacamole. Customize with chicken, beef, or pork, or keep it vegetarian or vegan.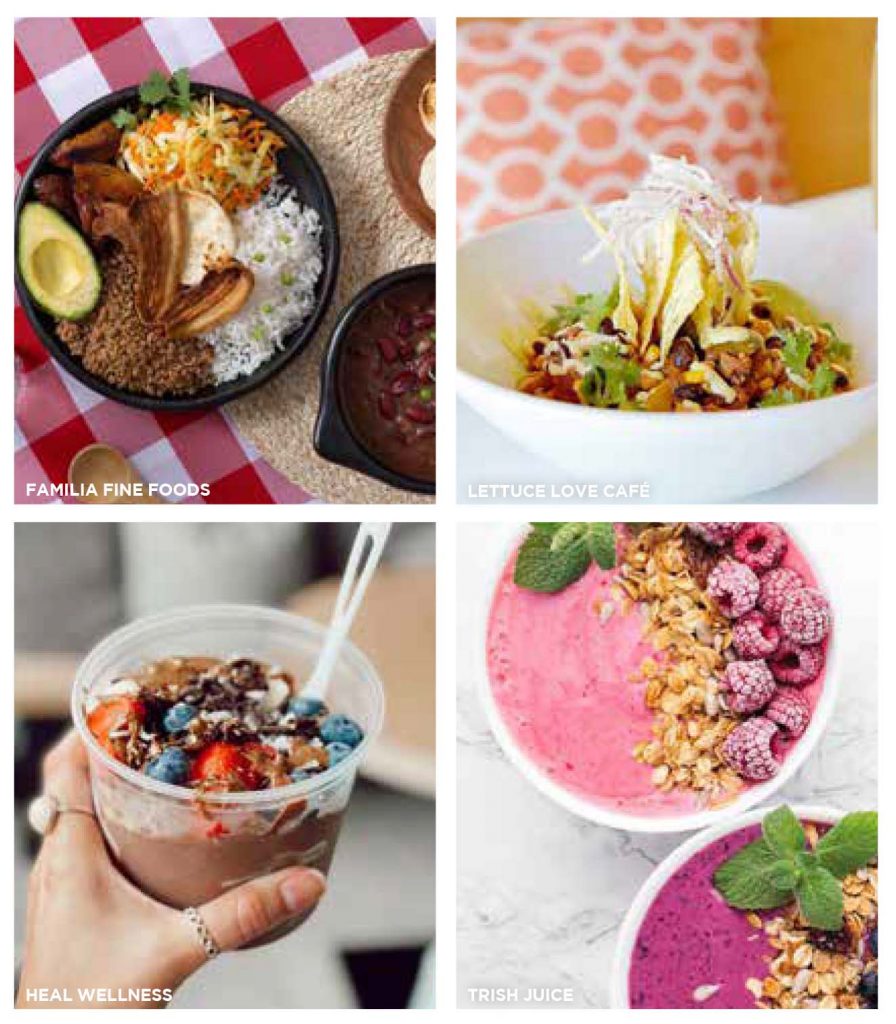 Lettuce Love Café, Burlington
lettucelovecafe.com
Lettuce Love serves up a delicious variety of brunch bowls. Choose from the Happy Buddha Bowl featuring brown rice, grilled sweet potato, diced red onions, diced tomato, raw almonds, sunflower seeds, dried herbs, cilantro & avocado, or cultural favourites including their Falafel Bowl, or their Burrito Bowl. They also offer a delicious Power Bowl with a quinoa base.
Heal Wellness, Burlington
healwellness.ca
Heal Wellness serves up quick, fresh, plant-based foods to fuel your busy, active lifestyle. Their menu features a variety of delicious and nutritious smoothie bowls that are sure to power up your day.
Hungry? There's a bowl for that.