It began 23 years ago with a clothing rack, a whole lot of compassion and a woman named Mina Wahidi. Mina saw people struggling – the working poor, refugees, newcomers – and wanted to help. She set up a clothing rack in her basement and invited people to take what they needed.
Four years later, with many volunteers in hand, they moved to a church basement to accommodate the growing need. When they outgrew that space, they moved to White Oaks plaza in Aldershot. Now located at the Fairview and Brant St. plaza, the aptly named Compassion Society of Halton continues to serve residents in need.
"She wanted to help people who were struggling and the numbers kept growing and growing," says current executive director Aliya Khawari, describing Mina who stepped down in 2014 and passed away in April this year.
The founder leaves an incredible legacy. The Compassion Society is one of the most successful charities in the region. It provides clothing, food, hygiene and self-care items, special seasonal programs and social services to residents of Halton.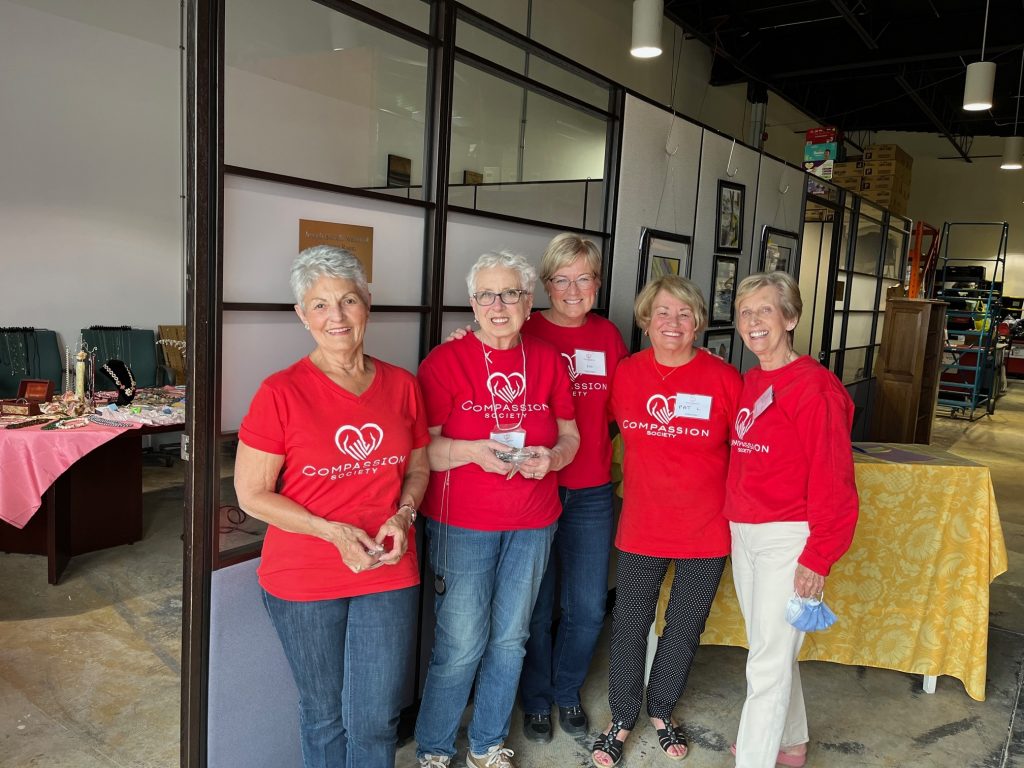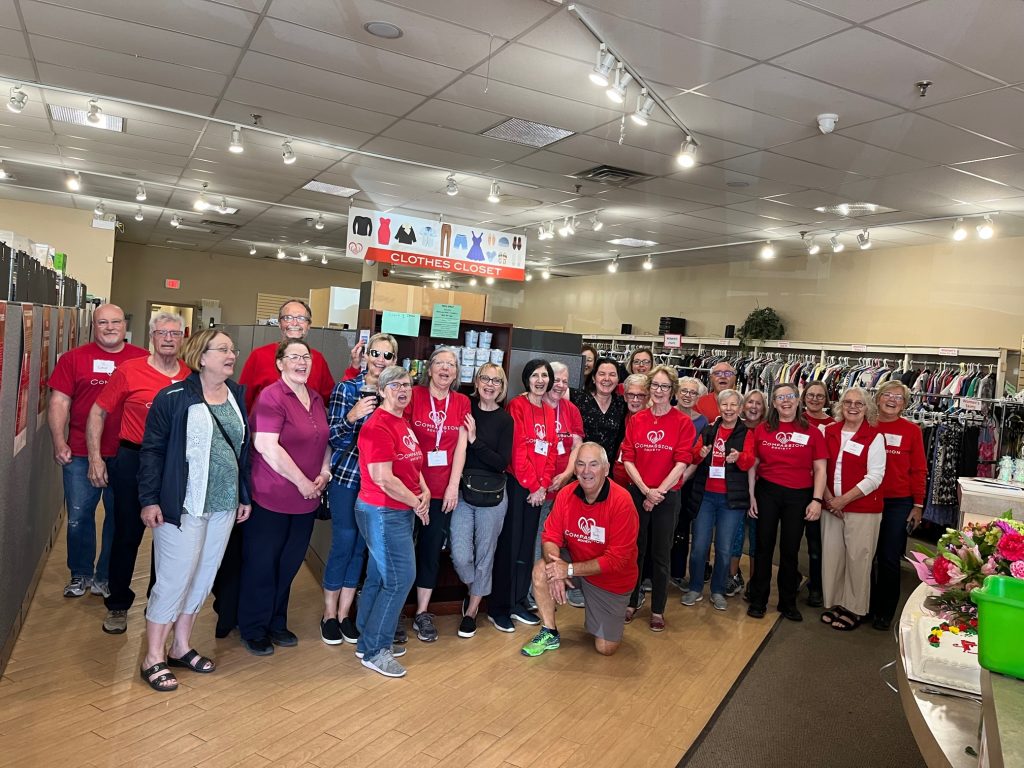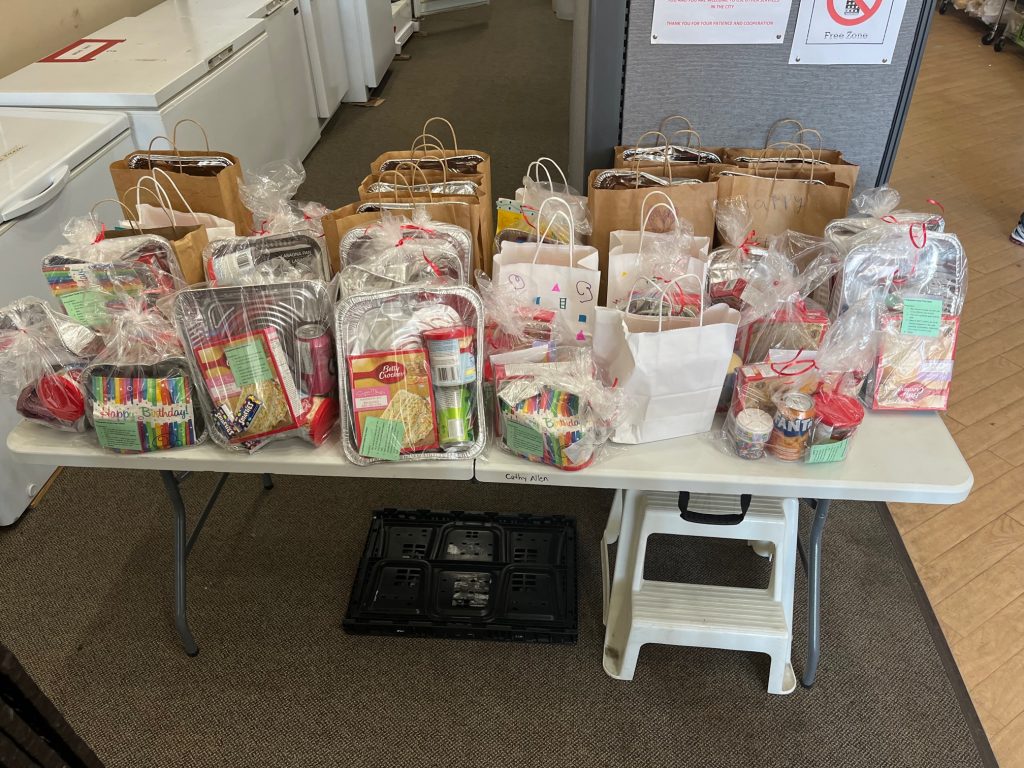 The organization currently has 733 active households that have accessed their services at least once in the last four to six months. It receives no government funding (with the exception of a Trillium grant) and is fueled by 135 volunteers who pick up donations, sort shelves and help clients at the store, which is open Monday, Wednesday and Friday.
"Nothing is bought and nothing is sold," says Aliyah who began as a volunteer, but was recruited to lead the organization due to her exceptional skill set. She's a researcher with a PhD in developmental economics.
Aliya believes the organization has gained such respect because of the individual attention they provide each person. If a student needs a prom dress, a volunteer will help her pick one out. If a woman has left an abusive relationship and needs a back-to-work wardrobe, they will help her build one.
"We take pride in treating people with dignity," says Aliya. "It's not a dingy place. It's really dignified. Everything is nicely set up with love."
In 2017, the Compassion Society added another service in an effort to address the root causes of people's difficulties. It helps people access the resources they need to move forward with their lives. No two cases are the same, says Aliya. Perhaps one person hasn't finished high school, while another doesn't know how to write a resume. One of their most memorable clients was a construction engineer. He had 25 years of experience building skyscrapers in Dubai, but could not get a job after moving with his family to Canada. By the time he came to the Compassion Society he'd run out of savings. Thanks, in part, to a referral by a volunteer, he landed a high-paying job in Nunavut. He moved his family with him and eventually started a food bank.
"We hear hundreds of stories like that," said Aliya. "The community of volunteers make me cry every day. It's a community that gives and gives and gives."
By Denise Davy