Grief in the wake of the death of a family member can be a difficult time of change and uncertainty for children and their families. Often isolating, grief needs time, space, and connections to others so that children and families can begin rebuilding their lives. The Lighthouse for Grieving Children is such a place, such a community.
Lighthouse was started 20 years ago in Oakville by Jo Fallon. Having lost her own mother as a child, she knew the need for an environment where children could come together to talk about their grief. Jo says, "Twenty years ago there was the commitment to the knowledge that grief, being a natural and healthy reaction to loss, requires a non-judgmental, safe environment to be digested into our being", and she talks about our need "to become comfortable with the uncomfortable". Talking specifically about Lighthouse, Jo says, "our community has embraced and created a Lighthouse that shines brightly and is now acknowledged as a leader in its field across Canada".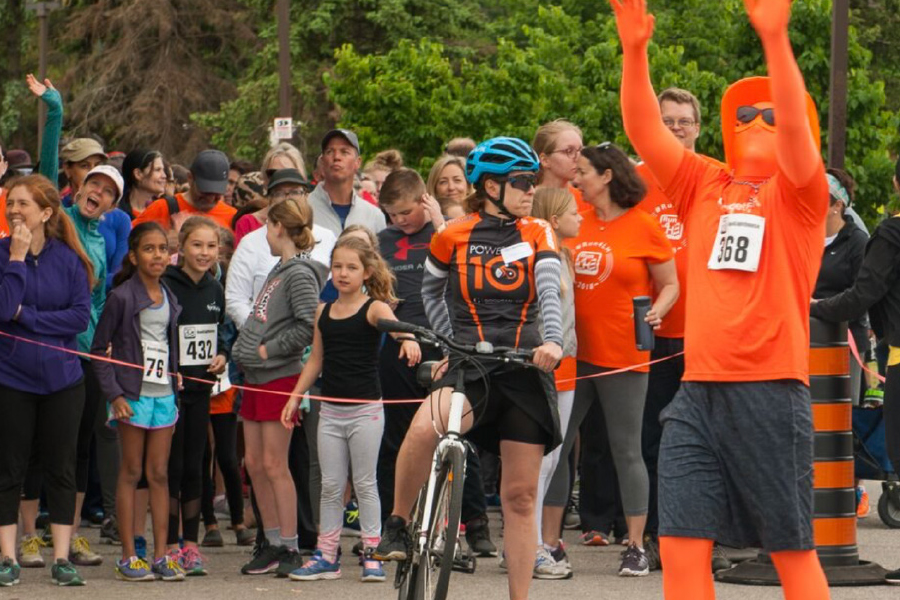 Lighthouse is run by a small team, with just five full-time staff, a number of contract workers, and an amazing, dedicated volunteer force. As Jo says, where Lighthouse is now "is the result of the true grit and openness of so many volunteers, staff, Board Members and supporters… without each one of them we wouldn't be celebrating 20 years".
Each week, group sessions are held Monday-Thursday and children and teens attend every second week. They can start at any point throughout the year and come to sessions for as long as they need to – some for 6 months, others for a number of years. The children range in age from 3 to 19 and there is a concurrent parent group for the parents of those children. The sessions have an open forum discussion, art activities, some age-appropriate break out time from play time through to music and even the padded 'Volcano Room', complete with a punchbag.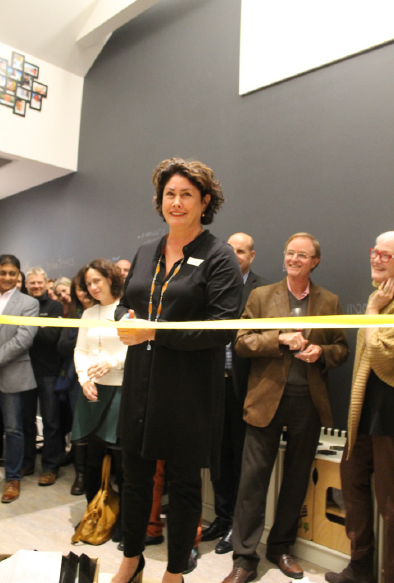 The services that Lighthouse provides are free. Each year, 350 families benefit, at a cost of $1,700 per participant. There is a strong fundraising ethos well supported by the community to raise funds to cover these costs: annually a 5km Run 4 Lighthouse (with 1000 participants!), the Power of 10 cycling event, and the pre-Christmas Bring & Buy sale amongst many others. This year, as Lighthouse celebrates 20 years, a 20 for 20 fundraising initiative was launched asking anyone and everyone to host an event, big or small, to help raise funds for Lighthouse: from bake sales, poker nights, lemonade stands, neighbourhood BBQs, every little bit helps! The first few events are now underway with the hopes of many more to come throughout the 20th year!
Thousands of families have benefitted from the services that Lighthouse provides. "Without this place, I would be lost, I would be floundering, I wouldn't know what to do to support my kids. They are my number one concern and I feel like Lighthouse is the safety net. When something is going on, we can turn to the Lighthouse, we have people we can talk to, books we can read, other resources that are available. If there was no Lighthouse, it would be a lot tougher trying to normalize things without having some proof that you aren't the only one," commented one family.
At The Lighthouse, families find and create a community of understanding, stability and support during a very difficult time.
Congratulations from all of us at Look Local for your achievements over the last 20 years.
The Run for Lighthouse is taking place Saturday June 1st at Lion's Valley Park. Every individual who raises $25 or more is eligible for a voucher from Film.ca while larger fundraising amounts make individuals eligible to win a Royal Caribbean Cruise courtesy of Expedia or a 'Fill a Theatre' experience by Film.ca
by Anneliese Lawton
Local Link
The Lighthouse for Grieving Children
Grievingchildrenlighthouse.org