Our Favourite Patios in Burlington – Refreshingly Al Fresco!
Article Written by Becky Dumais
Every Canadian knows that summer here in the Great White North is blissful but brief. When the temperature hits "patio season", we faithfully flock to our nearest and dearest eateries to enjoy food and drink in the company of friends and family. If these fine patios in Burlington aren't already on your list of haunts, they soon will be. Here's to patio hopping all summer long!
---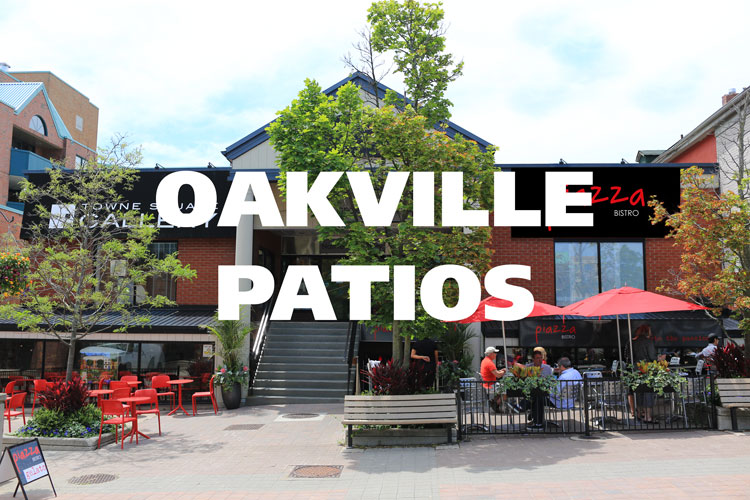 ---
BURLINGTON PATIOS
Paradiso   |   2041 Pine Street   |  paradisorestaurant.com
As downtown Burlington's culinary cornerstone for 10 years, the cozy L-shaped patio sits partly along Pine Street and is nestled in a picturesque brickwork alley. "Dinner is the show", and the show's always guaranteed to please (along with the scenery).
The Queen's Head   |   400 Brant Street   |   thequeenshead.ca
Enjoy the surroundings of what was once the Queen's Hotel back in 1840. In the centre of downtown Burlington, the patio sits on the eventful corners of Brant and Elgin Street. Sit, sip and surf (Wi-Fi is available).
Pepperwood Bistro   |   1455 Lakeshore Road   |   pepperwood.on.ca
Treat yourself to a spectacular view of Lake Ontario while you sit at Pepperwood's euro-inspired patio in Burlington. Intimate bistro tables offer the perfect place to enjoy a meal or a pint from the onsite microbrewery.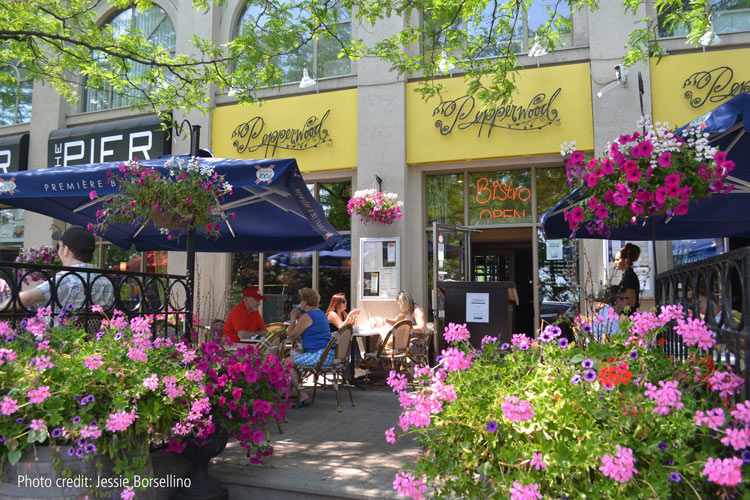 Emma's Back Porch   |   2084 Old Lakeshore Road   |   emmasbackporch.ca
Emma's has been a faithful Burlington locale since 1992. Feel like a weekend cottager at this laid-back patio right on the water that allows a fabulous panoramic view of the lake.
Spencer's on the Waterfront   |   1340 Lakeshore Road   |   spencers.ca
Overlooking a summer pond and Lake Ontario, every table on the heated patio (with a retractable roof) offers a spectacular view of the sparkling lake. This is easily one of the most epic patios in Burlington.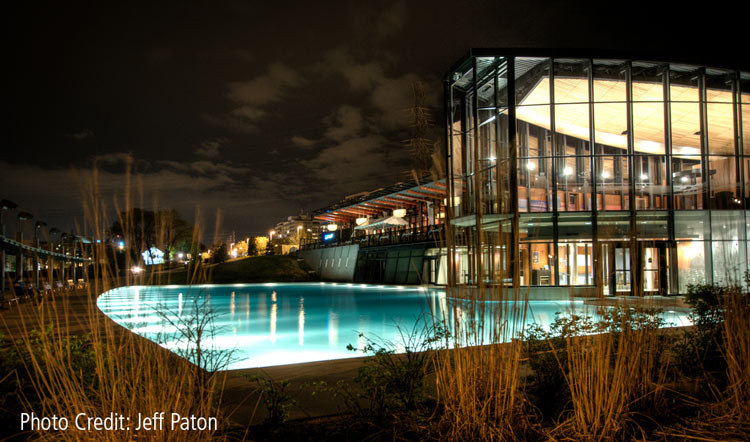 The Beaver & Bulldog Neighbourhood Taps & Grille   |   2020 Lakeshore Road   |   beaverandbulldog.com
Situated beneath the downtown Burlington's Waterfront Hotel, the Beaver & Bulldog has food and beverage specials for practically every day of the week – all of which can be enjoyed on the spectacular waterfront patio in Burlington.  Gluten free menu also available.
Celli's Osteria  |  421 Brant Street    |   cellisosteria.com
Tavern or Inn in Italian, this "Osteria" serves up rustic Italian dishes and wines.
Dimario's Trattoria |  1455 Lakeshore Road    |   dimarios.com
A dash of Little Italy serving authentic Italian dishes with a great view of downtown. Up to 10 specials served daily.
Test Kitchen |  455 Brant Street    |   testkitchenrestaurants.com
A dash of Little Italy serving authentic Italian dishes with a great view of downtown. Up to 10 specials served daily and their famous $10 lunch (including wine & beer)! UPDATE: This restaurant is now closed.
Table 34   |   1455 Lakeshore Road East Unit #3  |   table34.com
A new addition to Burlington with a fabulous view of Spencer Smith Park and Lake Ontario. Live music Thursdays and Sundays.
Lowville Bistro   |   6179 Guelph Line   |   lowvillebistro.ca
If you feel like a drive in the country, stop here in the heart of picturesque Lowville. The lush, serene patio is a great spot for a delicious drink, breakfast, lunch or dinner. One of the prettiest patios in Burlington!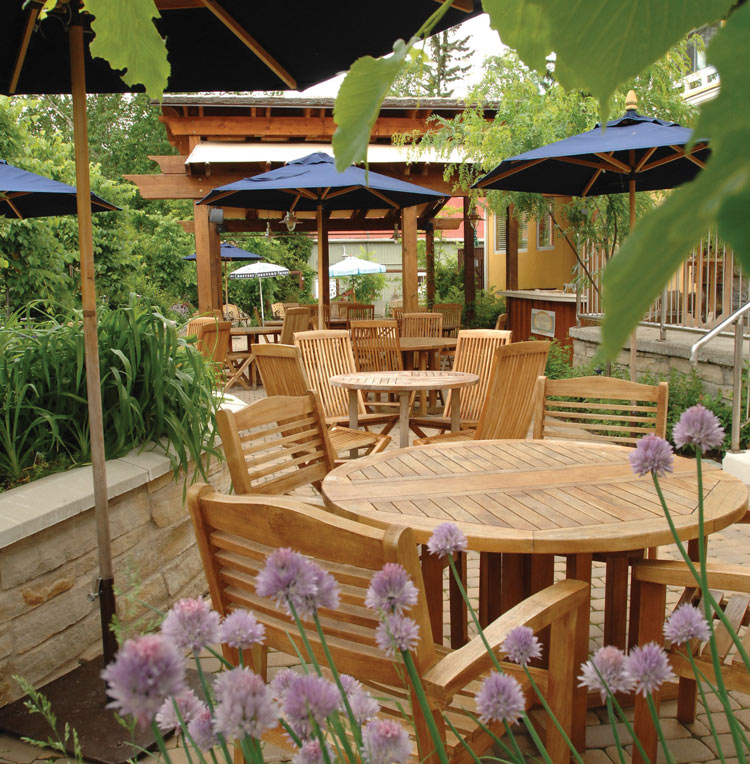 For Oakville patios click here. For Bronte patios click here.
Do you have a favourite patio in Burlington that isn't on this list? Tell us about it and we'll add it! You can write us here.
Looking for a local restaurant review? Head over to our restaurant review page and find something that fits your fancy! Click here to see our restaurant reviews.