The sun salutation is a classic yoga pose that begins by standing hip-width apart with your hands in prayer position. After reaching upwards, you follow a series of movements that involve stretching upward and downward. The sun salutation prepares the body for the movement of other poses. Like all yoga poses, it can be done as slowly or rigorously as you like.
Yoga has become incredibly popular, and there are now yoga studios everywhere, from inside large fitness centres to small private home studios. Part of its popularity is because the poses can be done at various levels, which makes yoga accessible to people of all ages, regardless of their shape, size, or physical prowess. In addition, the health benefits are enormous. It's good for improving flexibility and core strength, as well as increasing energy and rejuvenating all systems of the body. In short, it feels good, and it's good for you.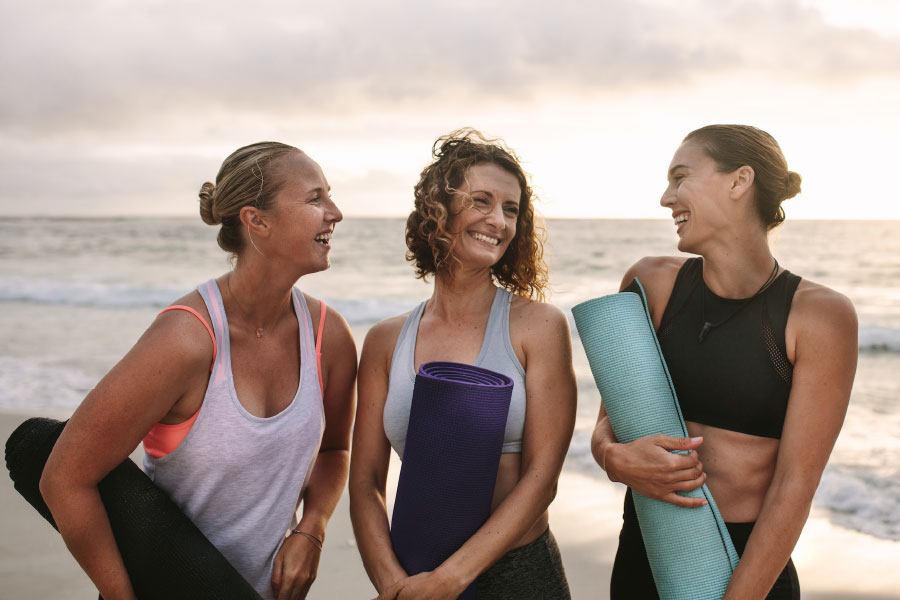 Summer is a great time to discover the joys of outdoor yoga and some instructors even schedule classes in parks where you can enjoy the powers of yoga surrounded by nature.
On July 2nd at 6 p.m., yoga instructor Stacey Cabrera will offer classes at Bronte Creek Provincial Park. Participants must pay entry into the park, but there is no fee for the class.
If the idea of doing yoga in the great outdoors appeals to you, there's no better place to try it than the beautiful surroundings of the Niagara Escarpment. Yoga classes are held every Wednesday night from now until August 30th, from 7 p.m. to 8 p.m. at Rattlesnake Point Conservation Area. Yoga in the Park is for both the experienced yogi as well as beginners. Bring a mat, water and insect repellant.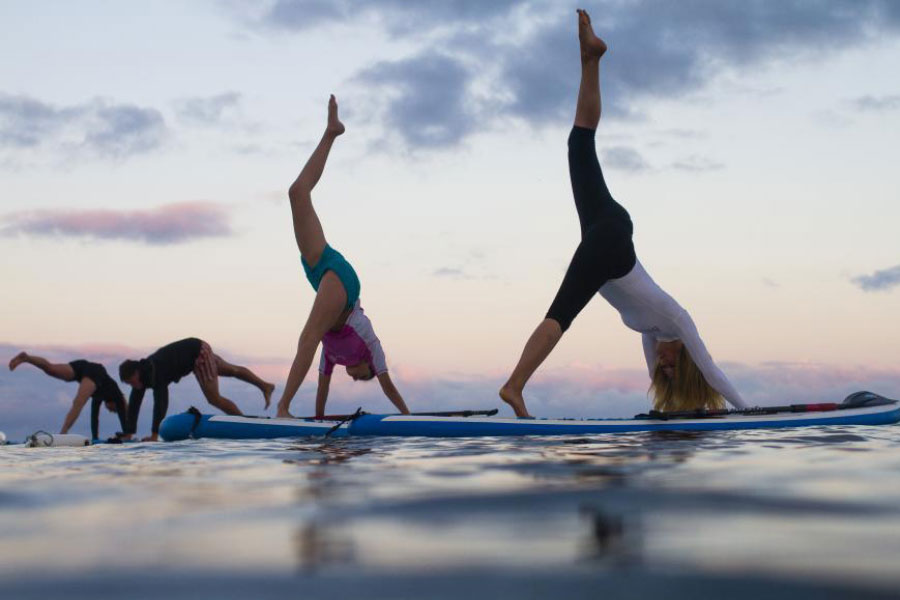 Another type of yoga that has become popular during the summer is done on stand-up paddle boards, and is appropriately called SUP yoga. The benefits to practising yoga in the water are that it can help with balance and stability and a person can meditate with the sound of water. SUP is being offered at Christie Lake Conservation Area by Yogashala in Waterdown, and at Burlington beach by Burlington Beach Rentals.
For those who prefer to do their yoga on dry land, there are numerous options. Emma's Back Porch on Lakeshore Road in Burlington is offering morning yoga classes on their porch from 8.30 a.m. to 9.30 a.m. Participants can enjoy a light breakfast afterward. The dates are available on the website. There is limited availability.
Yoga classes are also offered outside the Burlington Performing Arts Centre this summer as part of Downtown Burlington's Fit in the Core program. Downtown Oakville is also offering Yoga in the Square every Saturday from June 15th through to August 31st. The classes, hosted by Titika Active Couture are free! Mats are also provided.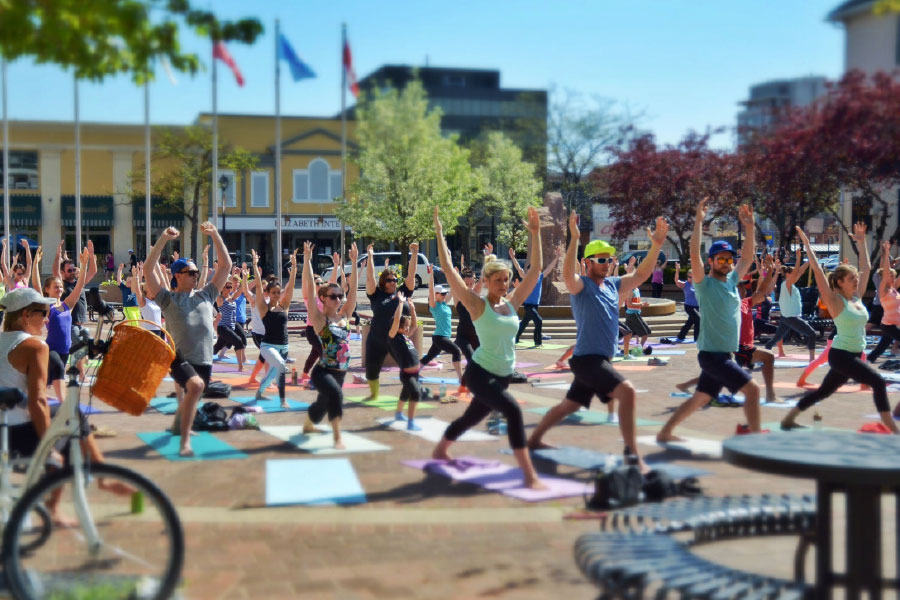 Then there are the standard indoor yoga classes – Oakville and Burlington certainly have no shortage of studios. iGita Yoga on Speers Road in Oakville offers everything from hot yoga to meditation in addition to free drop-in classes during the week and even teacher training. Once Upon a Mat, a unique and special gem in Oakville, offers kids and family yoga incorporating storytelling, movement, and relaxation, with the goal of teaching mindfulness from newborns through to school programs.
In Burlington, Chrysalis Yoga has the popular hot yoga in special climate-controlled rooms, as well as pre and post-natal yoga, yoga for kids and classes with a live musician. 7th Wave Yoga in downtown Burlington has a wide-range of yoga classes for beginners through to expert.
If you're still searching for the right method of yoga for you – or looking to try something new – any of these classes are a step, or should we say a pose in the right direction. Namaste.
by Denise Davy
Local Links
Emma's Back Porch
Emmasbackporch.ca
Yoga in the Park with Stacey
Allevents.in/Oakville
Chrysalis Yoga
Chrysalisyoga.ca
Once Upon a Mat
Onceuponamat.ca
Be Yoga Wellness
Beyogabe.com
7th Wave Yoga
7thwaveyoga.com
Yoga in the Square
Oakvilledowntown.com/events
Titika
Titikaactive.ca
IGita
Myigita.com
Fit in the Core
Burlingtondowntown.ca
Moda Yoga
Modoyoga.com
Sun Yoga Inc.
Sunyoga.ca