There's nothing I love more than grabbing a hot chocolate and venturing out to see the lights. From the comfort of your car – seat warmer on, warm drink in hand – there are endless sights to see among our streets.
Families across Oakville and Burlington are spreading holiday cheer and putting up their infamous light displays to add some festive celebrations in an otherwise strange year.
Gatherings may be limited this holiday season, but it doesn't mean we have to stop the celebration of the season – cheer is here folks.
Put on your winter gear (and your mask!) and head out for a dazzling light show.
Jovanovic Family
On the corner of Pine Glen Road and Stone Glen Crescent | Oakville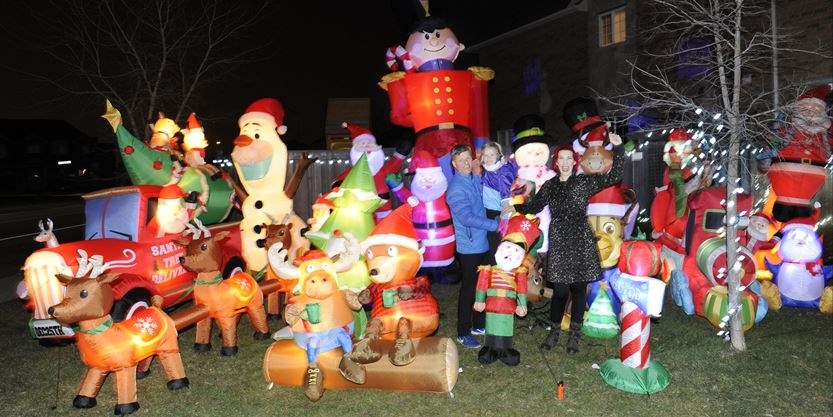 There's nothing that can ruin the Jovanovic family's Christmas spirit, not even a brazen attack that left their entire inflatable Christmas display slashed in 2017. Thanks to help from their neighbours, the family was able to relaunch their annual display that same year. Now, three years later, the family is more dedicated than ever, displaying inflatable Christmas décor. Easily spotted while driving down Pine Glen Road, the holiday display fills the home's lawn with an inflatable Santa, reindeer, elves, and much more.
Jackson Family Lights
113 McCraney Street West | Oakville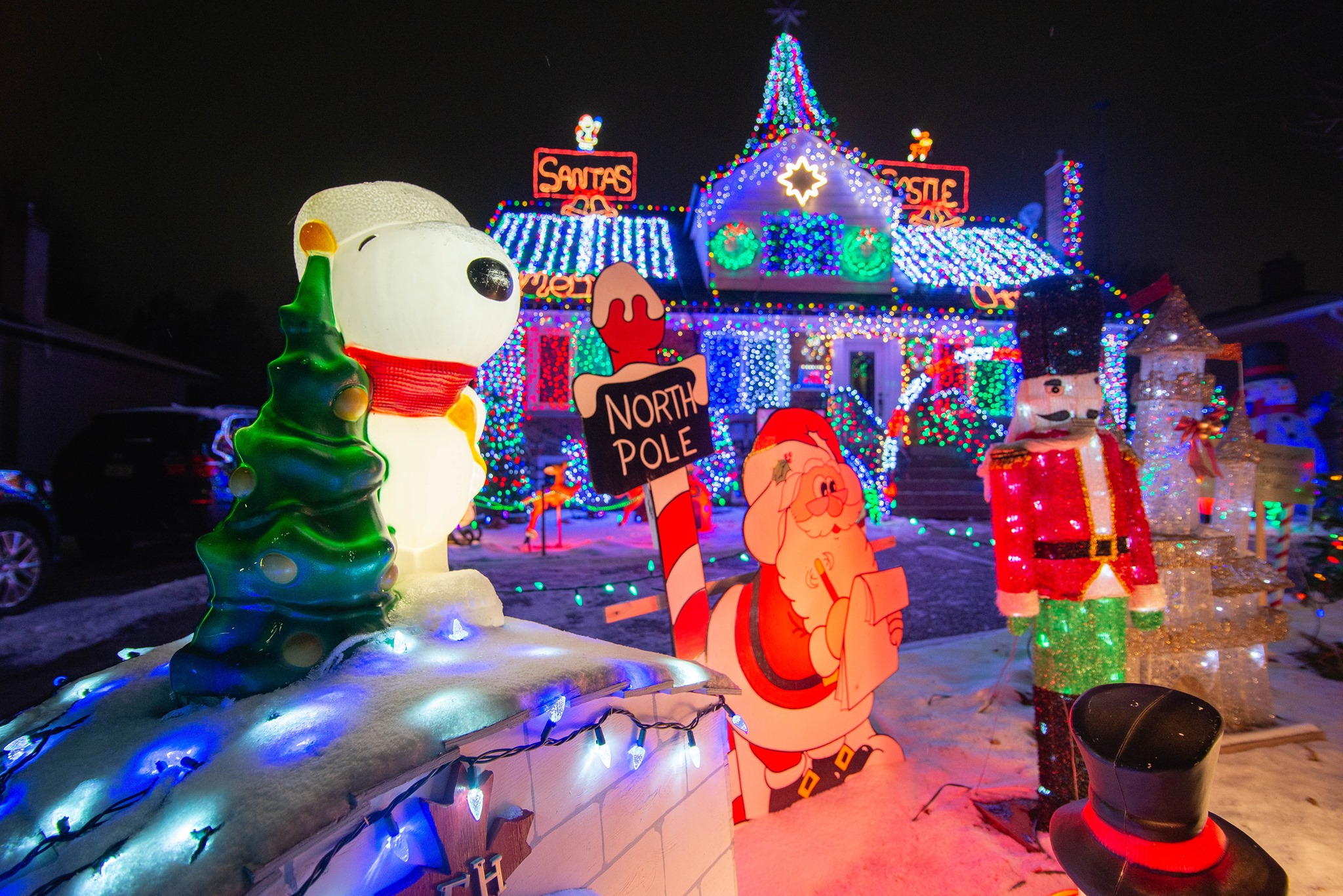 Located in Oakville, the Jackson family not only fills their neighbourhood with holiday joy, but the funds raised during their seasonal light show are donated to the Reach Out Centre for Kids (ROCK) and Kelly Shires Foundation. After the 2019 display, the Jackson family donated $1,500 to both organizations. The holiday display, which is referred to as Santa's Castle, encompasses the entire Jackson family home and includes inflatables on the lawn, and flashing lights on the roof. Visit this link to support their fundraising initiative and keep updated with their festive traditions by following them on Facebook: jacksonfamilylights
Rusty Griswold's Christmas Light Display
2176 Delvin Drive | Burlington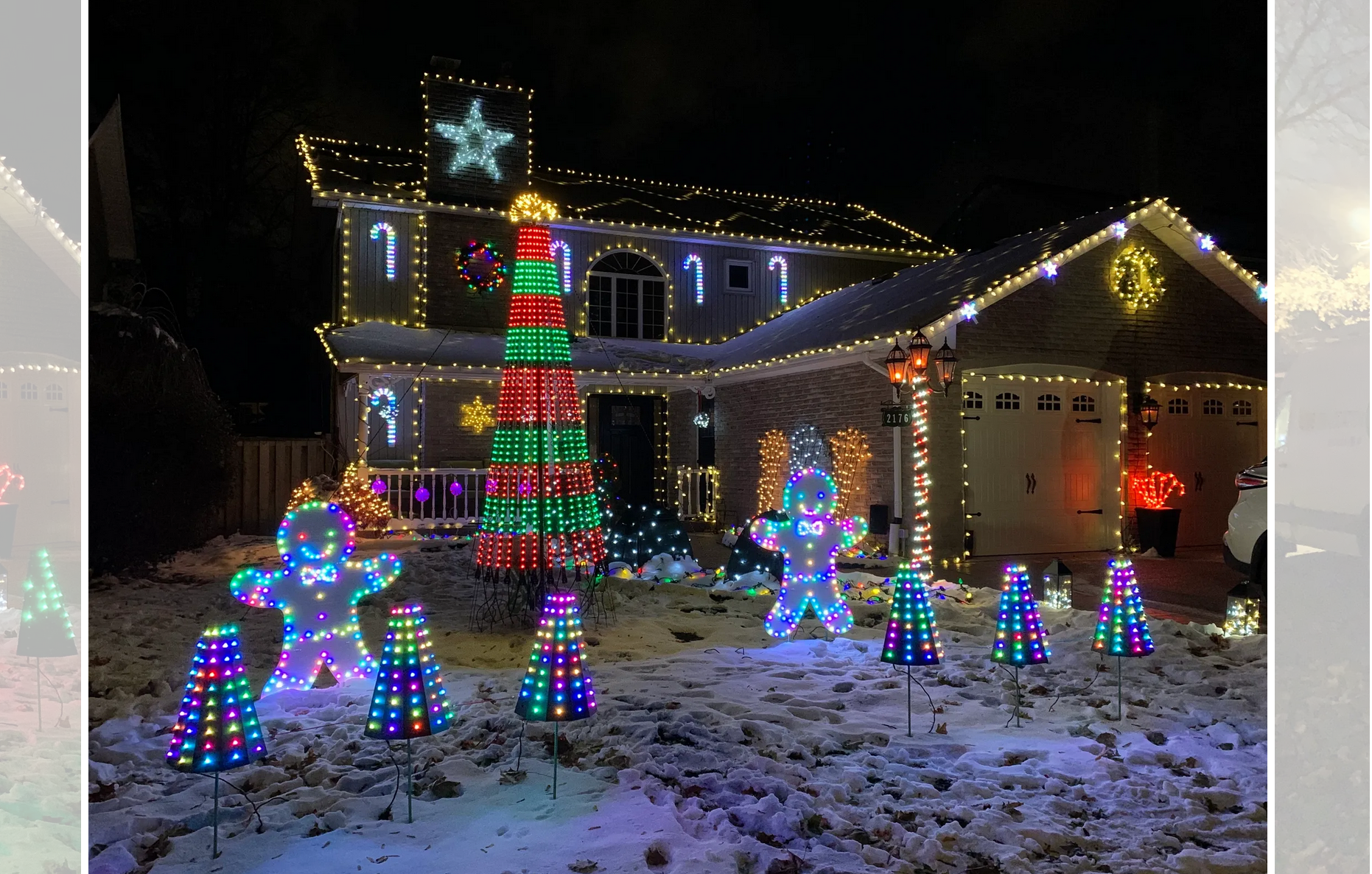 Bigger and better this year, Rusty Griswold's Christmas Light Display in Burlington has extra displays, bringing the grand total of bulbs in the display to 7,075. This year's display will also feature seven new lollipops with twinkling lights, some extra candy canes, and two new songs. The lights and music are tested, programmed, and installed by Rusty himself, and the new lollipops were built by his own two hands. While enjoying the festive display, visitors can also enjoy some holiday music; new to the display this year is Frosty the Snowman and Snoopy vs. The Red Baron.
rustygriswold.ca
Musson's Famous Christmas Display
3360 Spruce Avenue | Burlington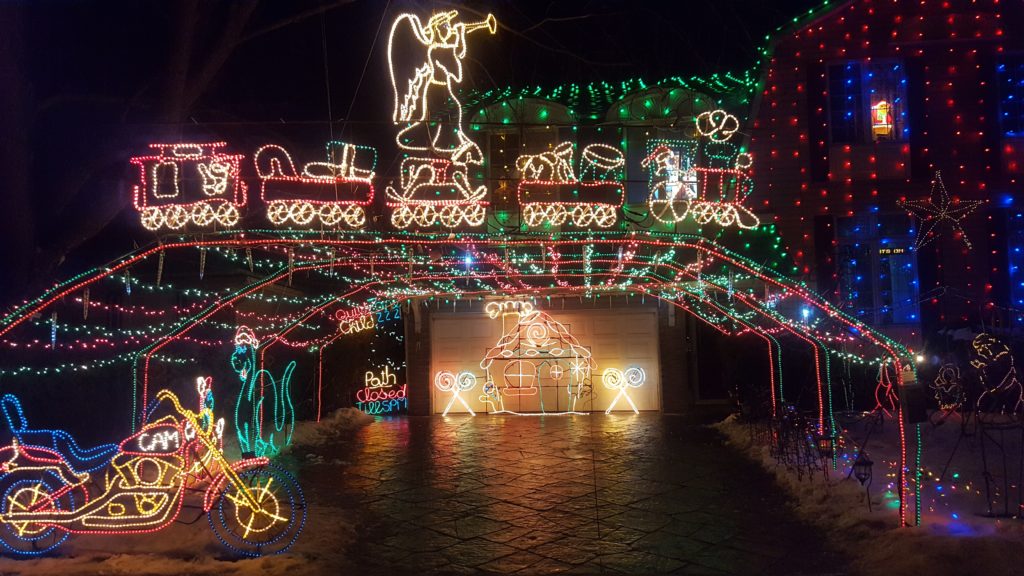 Arguably one of the best-known Christmas light displays in Halton, the Musson family has been displaying lights for more than 30 years. This passion project was started by Doug Musson when the family lived in Calgary, and they brought it with them to their new home in Burlington in 1976. In 2017, Doug tragically passed away, however, the family continued the light display year after year in his honour. Traditionally, the display guides visitors through the front yard into the back yard, both of which are filled with lights and inflatables. This year, the family will be continuing the tradition despite the uncertainty looming amidst the pandemic with some slight changes to make room for social distancing, because after all, the best way to spread Christmas cheer is singing (or decorating) loud for all to hear.
christmasdisplay.ca
Downtown Oakville & Downtown Burlington
And it's not just these homeowners that put on a great show. Both Downtown Oakville and Burlington Downtown will be bringing back favourite decorations this year with the addition of a few new attractions.
A must see this holiday season starting November 28th is Downtown Oakville's spectacular 30 ft Instagram worthy ribbon tree of lights located in Towne Square. The tree-lighting will be virtual this year, but there is plenty of time to visit throughout the holidays. Be sure to visit and take a photo with family and friends. You can also enjoy the extraordinary lighting installations in Centennial Square and throughout the Downtown core.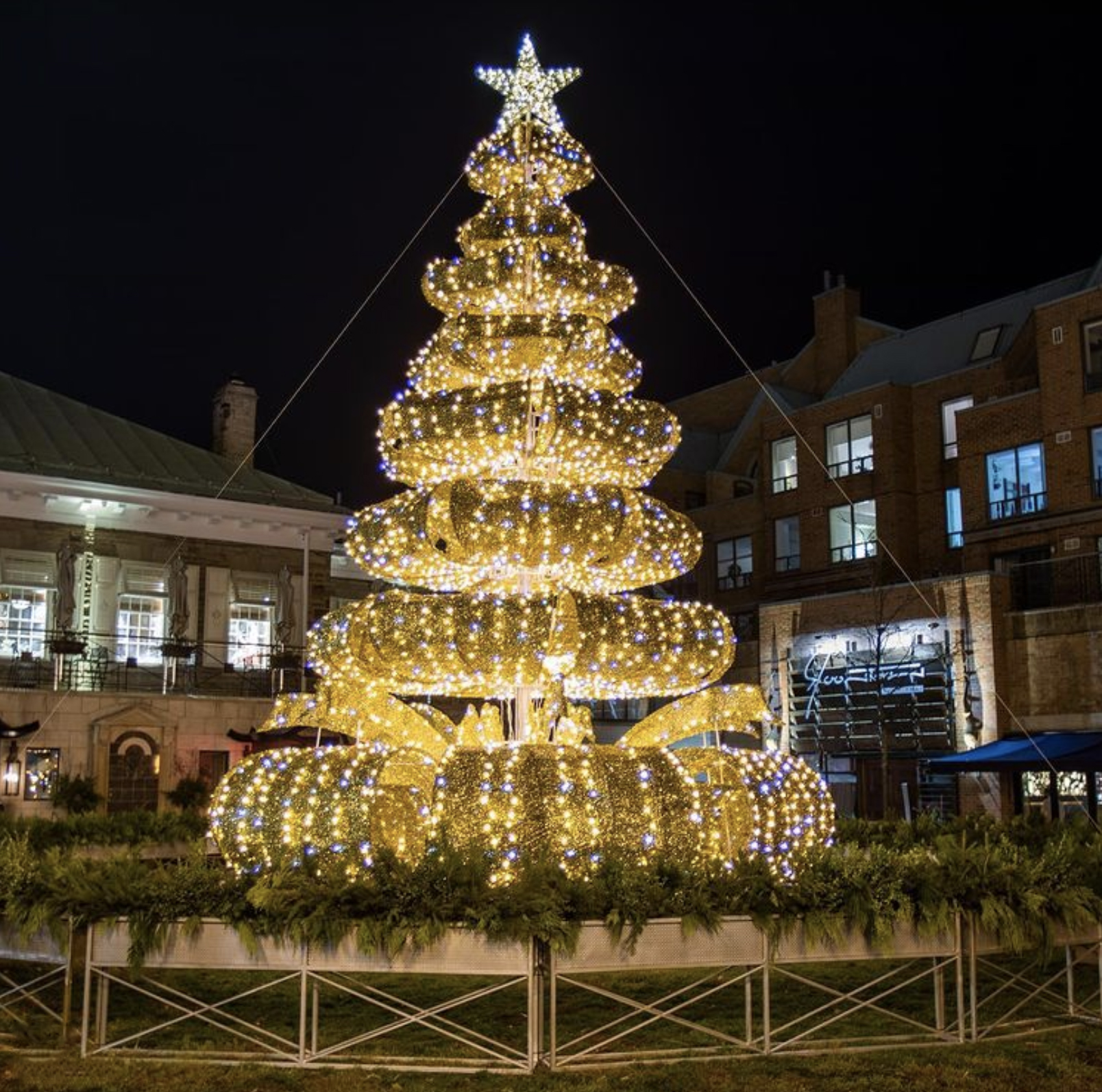 Celebrating 25 years of magic, the Burlington Lakeside Festival of Lights will be returning to Downtown Burlington. Sixty magical lighting displays will be set up at Spencer Smith Park from November 27th, 2020 to January 8th, 2021. The lights will turn on at 4 p.m. every day and run until midnight – with exceptions on Christmas Eve, Christmas Day, Orthodox Christmas, and New Year's Eve, where the lights will be lit all day and night. This outdoor event is a perfect way to experience the holidays in Burlington and also grab some fresh air.
In addition to the Festival of Lights, Downtown Burlington has invested in a unique plug n' play technology that transforms traditional lighting displays into interactive experiences. The display is powered by a real-time sound-to-light mapping system called Aurora. Located next to Scrivener's along the Elgin Promenade, visitors can interact with the lighting in real-time by singing, clapping, or yelling. There will also a canopy of lights in other areas of the promenade.