Apples and pumpkins symbolize autumn in Ontario as much as snow defines winter. Whether you're a long-time resident or a newcomer to the area, it's no secret that the fall season brings these fruits to the forefront, as well as the notable spices that accompany them. What would a pumpkin be without pumpkin spice or an apple pie be without cinnamon?
Combining fall fruits with homey spices is the best way to create luxurious pies for a fall afternoon or a Thanksgiving feast. Follow these tips and hacks to dazzle your family and friends with homemade goodness this year.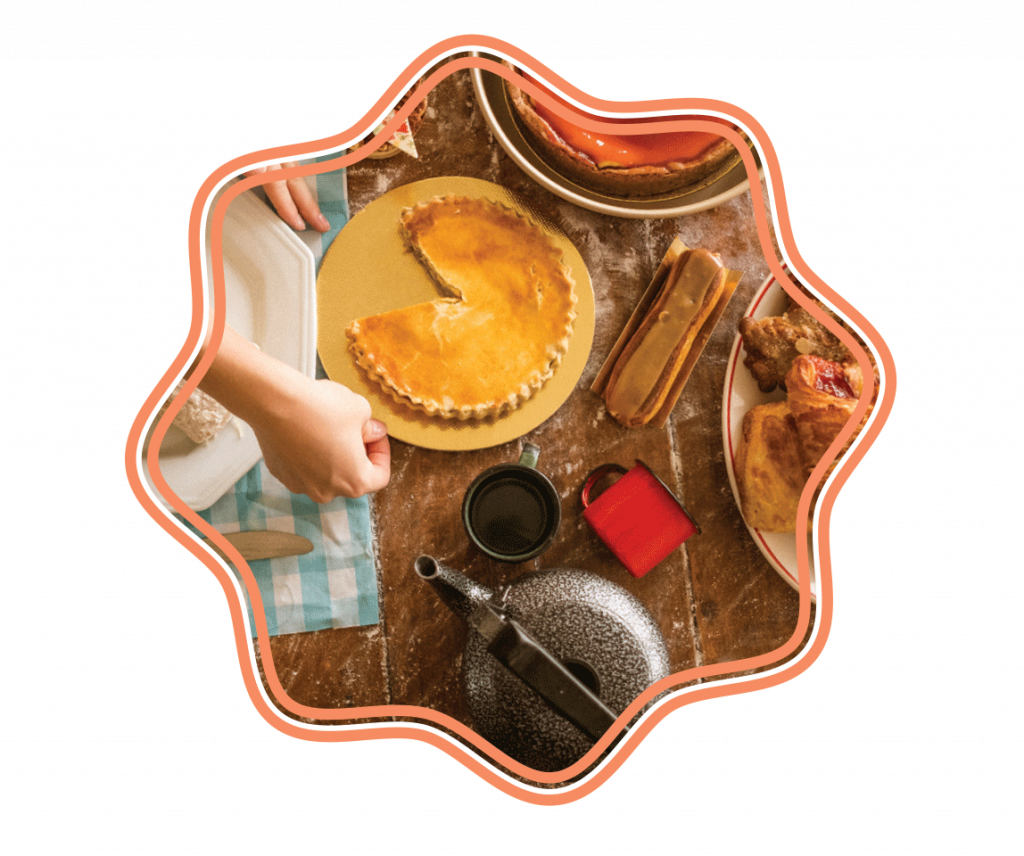 Tips for perfect apple pie
While all apple varieties vary in sweetness, those that hold their shape best for baking are Northern Spy, Ontario Spartans, Idareds, Cortlands, Crispins, Golden Delicious and Empire apples. Red Delicious are best left for snacking while MacIntosh are best for apple sauce.
If time or fussiness is not your friend, keep it easy and begin with a
pre-made crust from the frozen section of your grocery store. If you'd like to try a homemade crust, note that shortening/lard creates a flakier crust, while butter gives more flavour.
Combine sweet and tart. The best pies combine a tart apple like Granny Smith or Braeburn with a sweet variety like Honey Crisp or Gala. Cortlands are a nice middle-ground of sweet and tart in one larger apple if you can find them.
Toss your cut apples with sugar and set aside. Drain and discard the juice before adding the apples to the pie to prevent a soggy crust.
Brush the inside of the crust with egg wash before adding the apples to create a barrier and prevent the crust from absorbing the juices.
Layer the apples into the pie crust and fill above the crust edge. Add the crust top and pinch the edges to seal the apples in. While it may sound finicky, layering the apples will avoid gaps in the filling and provide a more even bake, not to mention each bite will be jam-packed with glorious filling!

Pumpkin pie from scratch hacks
Before you open that can of pumpkin puree, consider going all out this year and try a pumpkin pie from scratch. That means – you guessed it – starting with a fresh, whole pumpkin. But before you head to the pumpkin patch, the type of pumpkin for a pie is much different than those for a jack-o-lantern. Pie or sugar pumpkins are smaller and often available at grocery stores in September and October. Choose one that's firm with a rich orange colour without blemishes, soft spots or green marks.
Cut the pumpkin in half and scoop out the seeds and stringy bits. Place cut side down in a microwave-proof dish and add about an inch of water. Pop in the microwave for 15-18 minutes (or roast in the oven for one hour at 375 degrees F) until soft.
Scoop out the soft flesh and add to a food processor. Puree until smooth. Alternatively, you can use a potato masher to puree the flesh by hand.
The secret to a silky-smooth pumpkin pie is heavy cream and pumpkin pie spice (cinnamon, ginger, cloves and nutmeg). If you prefer a less calorie-laden recipe, substitute homo or 2% condensed milk for the cream.
If making your pie crust from scratch, add some cinnamon to your dough for an extra punch of flavour, brush the raw dough with an egg wash and pre-bake your crust.
Of course, if you're short on time (or patience) and still want the experience and bragging rights of serving a home-baked pie, there's nothing wrong with taking a few shortcuts. Use a pre-made crust, reach for the can opener and serve with love.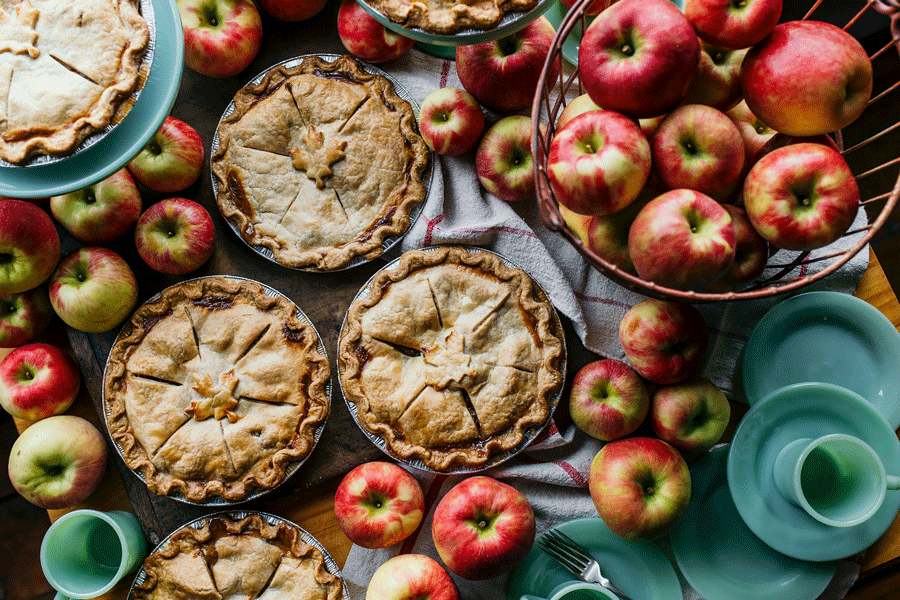 If all else fails or baking isn't your thing, visit one of the region's delightful bakeries for a homemade treasure:

Springridge Farm, Milton
springridgefarm.com
Chudleigh's Farm, Milton
chudleighs.com
Cakes Sweets & Treats, Burlington
cakessweetstreats.com
That Pie Place, Burlington
thatpieplace.com
Cupid's Gourmet Bakery, Oakville
cupidsgourmetbakery.ca


By Julie Achtermeier