Along with the crisp autumn breeze and change in fall routines comes a flood of belongings into your home – backpacks, coats, muddy boots, outerwear galore! All of which ends up cluttering your entryway and can make your home feel chaotic from the moment you step over the threshold.
Keeping your entryway clean and organized takes some planning, but a well-organized foyer can help you get out the door on time, and create a feeling of calm when you get home.
Keep only what you need
Remove any items that don't belong in the entryway. "If you are working with tight parameters, ensure only the seasonal essentials are living in this space," says Megan Arthurs, Oakville-based professional home organizer and CEO of H:OM Organizing. Removing out of season items means you are only looking at what you might need. You don't need to see your sandals and sun hats when you're looking for your scarves and boots.
Make use of vertical surfaces
Vertical is your friend in the foyer. Install hooks or wall-mounted racks for frequently used items such as jackets and hats. "You want to try to get as many items off the floor and on the wall," says Arthurs.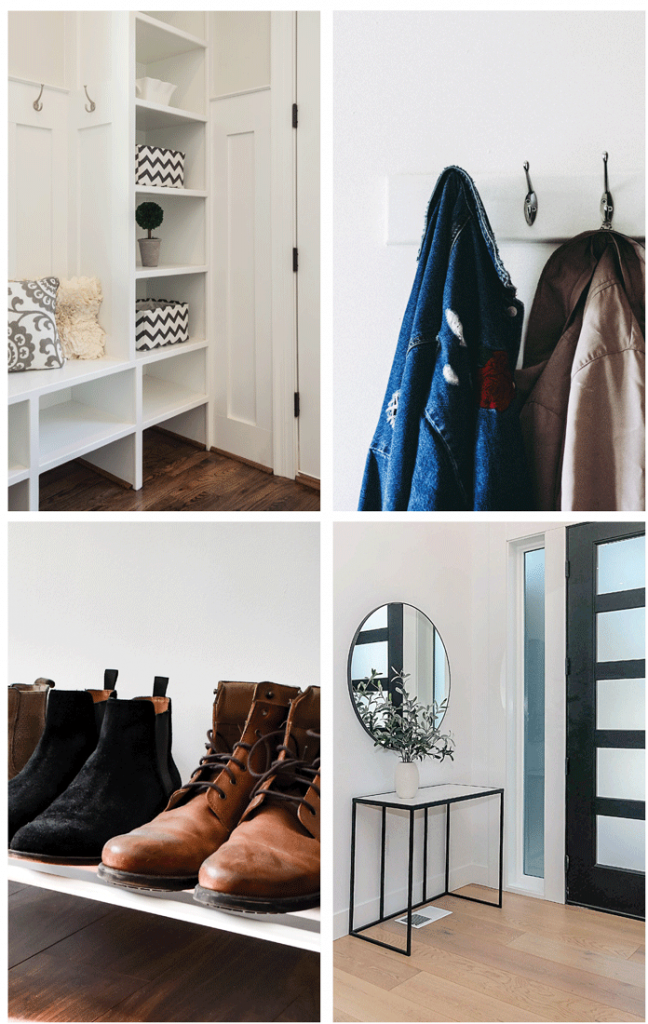 Add a console table
If you have space, add a console table that can serve as a mail drop zone and add a basket for miscellaneous things like dog leashes, school permission forms and flyers. If you don't have room for a console table, floating shelves can work well for essentials such as phones, keys and wallets.
Invest in dual-purpose furniture
The entryway isn't a space you want to clutter with furniture, especially if you are working with a small space. Arthurs recommends items that are dual-purpose, such as a storage bench that provides seating and is also a place to store shoes.
Shoe solutions
Shoes scattered around the entryway is not only a tripping hazard, it leads to dirt tracked around the home during the soggy months. If a traditional shoe rack isn't providing enough storage, consider a wall mounted shoe storage unit that saves on floor space while providing plenty of storage.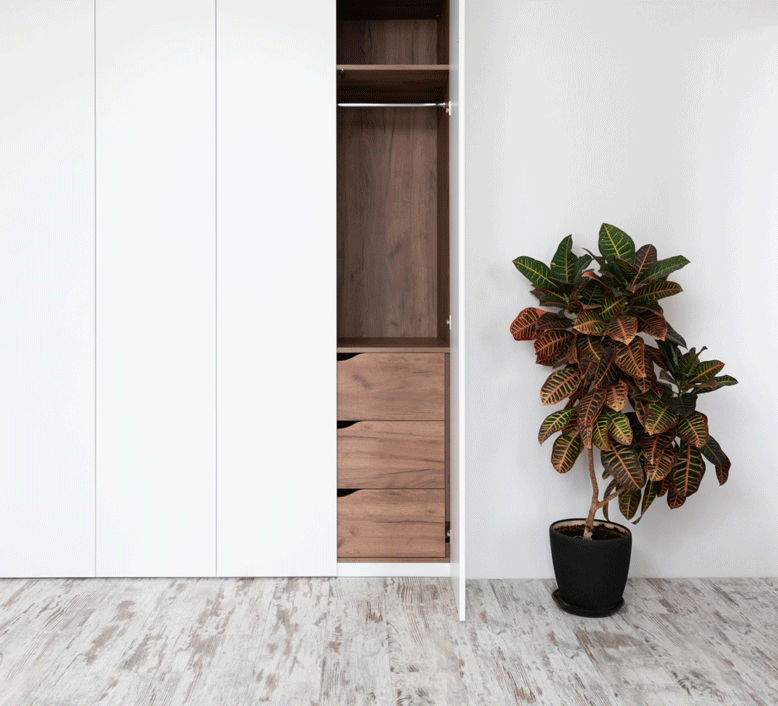 Add a rug to catch debris
A rug that can trap debris from wet, muddy fall shoes will help keep the rest of your home clean. Carol Lacher, owner of Nicetys in Oakville, recommends Chilewich rugs. Made in the USA from recycled plastic, Chilewich rugs are low pile, catching debris that can be vacuumed or hosed down. "They last for years and the quality is amazing," says Lacher. A boot tray is also great for catching excess snow, mud and water, preventing those unwelcome puddles inside your home.
Seasonal decor
Adding some touches of the season can help set the mood for fall; however, if your foyer has space restrictions, fall decor can just add to the clutter. Work from the outside in, adding a seasonal door wreath and a doormat. If you have an entryway table, add a few fall foliage items (branches, twigs, pinecones) without overwhelming the space.
Establish a morning routine
An organized entryway can help simplify your routine by providing designated spaces for keys, backpacks and outerwear so you're not frantically searching for things when trying to get out the door. Create an assembly line of necessary items so kids can simply grab their backpack, lunch bag and shoes with speed, and make sure everything you need (keys and other essentials) are also within reach.
Be sure to tidy the hallway on a regular basis to maintain organization for the months ahead. "The entryway becomes a household dumping zone, so this space needs extra attention on a weekly basis," says Arthurs.
Optimize your closet
A functional closet adds additional square footage to your foyer. For closet solutions, check out these local businesses:
Closet Envy
closetenvy.ca
Closets by Design
closetsbydesign.ca

California Closets
californiaclosets.ca
BY LISA EVANS