There's a reason tacos are so popular; they're easy to make, versatile, delicious and fun to eat.
Originating in Mexico, tacos are a staple in Latin American cuisine, but they have since become an international superstar meal and a favourite North American comfort food. Simple, portable and cheap, tacos were an ideal street food throughout Latin America and were first introduced to North America in the early 1900s by Mexican migrant workers.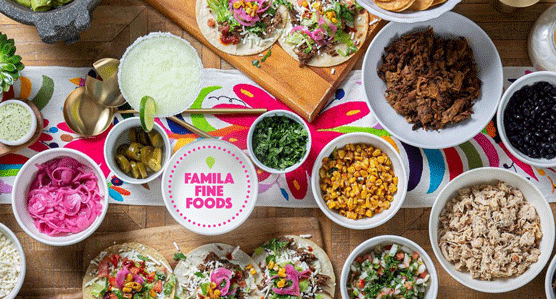 The simple tortilla can be packed with any kind of meat, seafood or bean base and topped with a variety of seasonings, vegetables and flavours to tickle your taste buds. They're also a cinch to cook at home and make the perfect hand-held meal for gatherings.
Tacos have come a long way from their street vendor days and can now be found practically everywhere – from street carts and food trucks to fine dining restaurants. It's no wonder there's a hashtag dedicated to this tasty Mexican favourite.
For busy families, heading out for tacos midweek can be a welcome break from the usual routine. Lucky for us, there are plenty of options. We've rounded up the top local spots for your next #tacotuesday.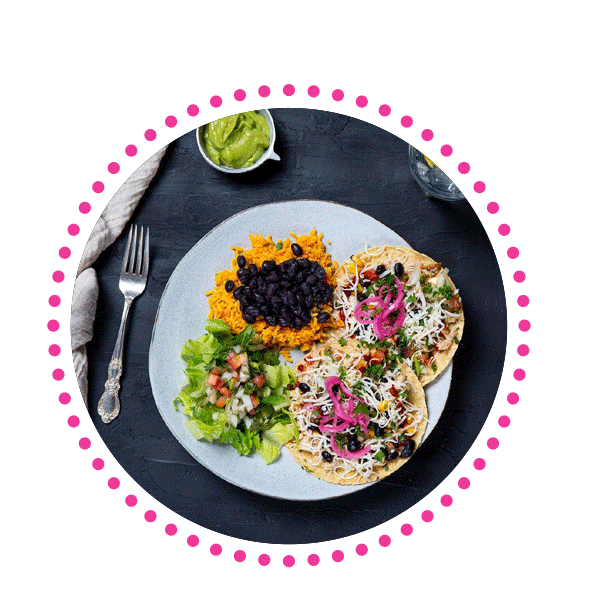 Familia Fine Foods, Burlington
Owned by Colombia natives Juliana and Luis, this family owned restaurant serves up go-to Latin meals including – you guessed it – tacos! Familia serves chicken, beef, pork or vegetarian tacos from their restaurant, or you can order their famous taco bar for larger gatherings. The taco bar includes two or three meat options, soft corn tortillas, tostadas and corn chips, fresh cheese, guacamole, pico de gallo, beans, pickled onions, spicy Latin dip, tomatillo sauce, creme fraiche, chipotle sauce, jalapenos and Mexican rice. It's the perfect way for guests to make and enjoy their own tacos.
familiafinefoods.com
Burro Tacos, Burlington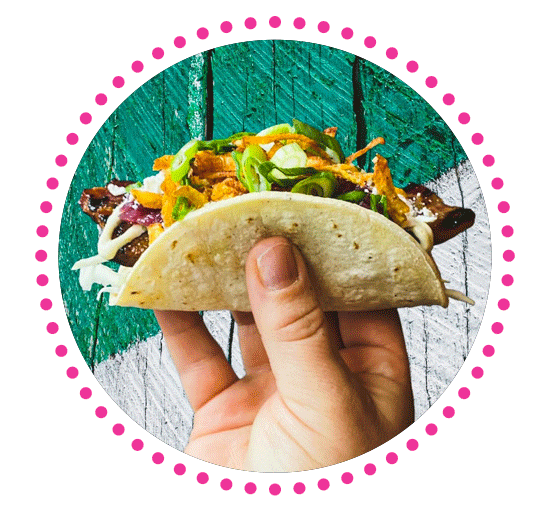 This Mexican establishment serves a variety of lunch and dinner chef-inspired tacos offering a unique twist on popular taco flavours. Burro also has a vibrant drink menu featuring Mexican beer, fun cocktails and of course, tequila.
burrotacos.com
50 Pesos Kitchen & Food Truck, Burlington
This food truck boasts some of the best tacos in Halton region. Made with fresh non-GMO corn tortillas, their taco menu includes chicken, carne asada, fish and even vegetarian options including the Biggie Black Bean Taco and Jack n' Beans Tacos.
50pesos.ca
Pepe and Lela's Eatery, Burlington
This cozy Mexican restaurant serves up authentic Mexican tacos with a modern twist. Taco options include chicken mole, lamb barbacoa and fish tacos.
pepeandlelas.com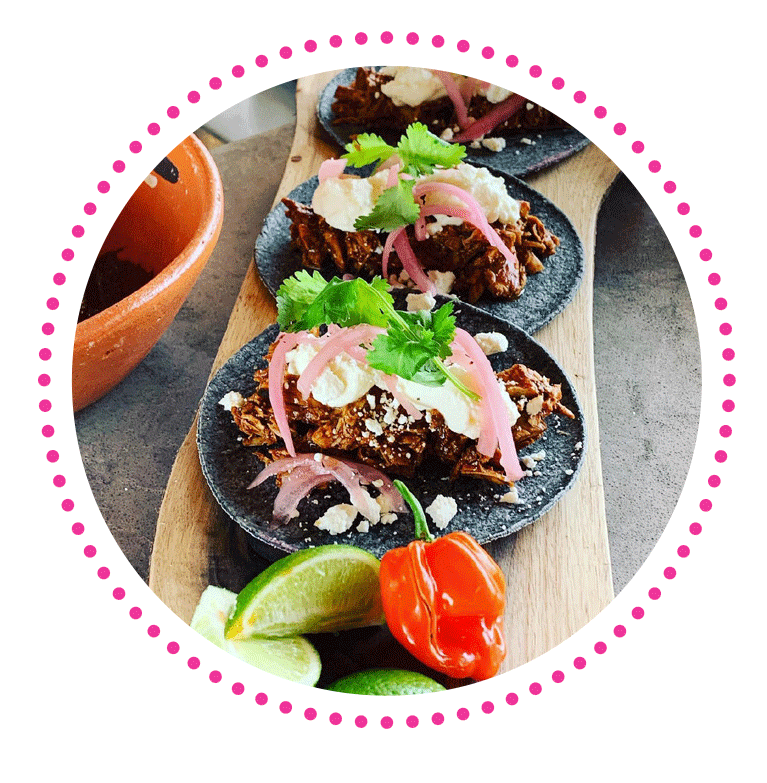 Por Vida Mezcal & Mexican, Oakville
This authentic Mexican and Mezcal restaurant in the heart of Bronte Village will transplant you to Mexico with its lively Mexican music and bright, colourful decor. Por Vida provides a rich chef-inspired taco menu including mole and roasted cauliflower, lamb barbacoa and slow roasted pork shoulder tacos with tortillas made from local, non-modified Ontario grown maize.
porvida.ca
The Habanero Taqueria, Oakville
This vibrant Mexican taco joint allows you to customize your own soft tacos and serves up other traditional Mexican favourites including nachos, burritos and quesadillas.
thehabanero.ca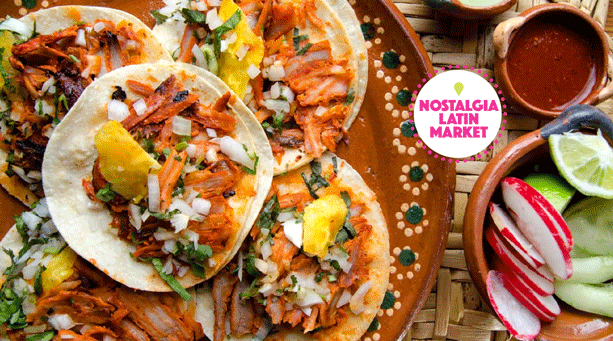 Nostalgia Latin Market, Oakville
Ready to create your own taco bar at home? Hop over to Nostalgia in Kerr Village for some authentic Latin ingredients – from tortillas to condiments and seasonings for the perfect taco.
nostalgialatinmarket.com
Salma Tacos
If you're looking for tacos for a special event, Salma Tacos can help. This catering service provides all the fixings for a perfect taco Tuesday experience.
salmatacos.com